These are interactive learning programs specially designed for children and their families.
Programs focus on various topics including science, music, nature, art and dance. These programs are designed with the family in mind and are aimed at children ages 5 to 8 with their parents/caregivers, but siblings are generally welcome.
All programs are held on the first Sunday of the month, October through May at 2 pm.
Please visit our calendar to register for these monthly programs.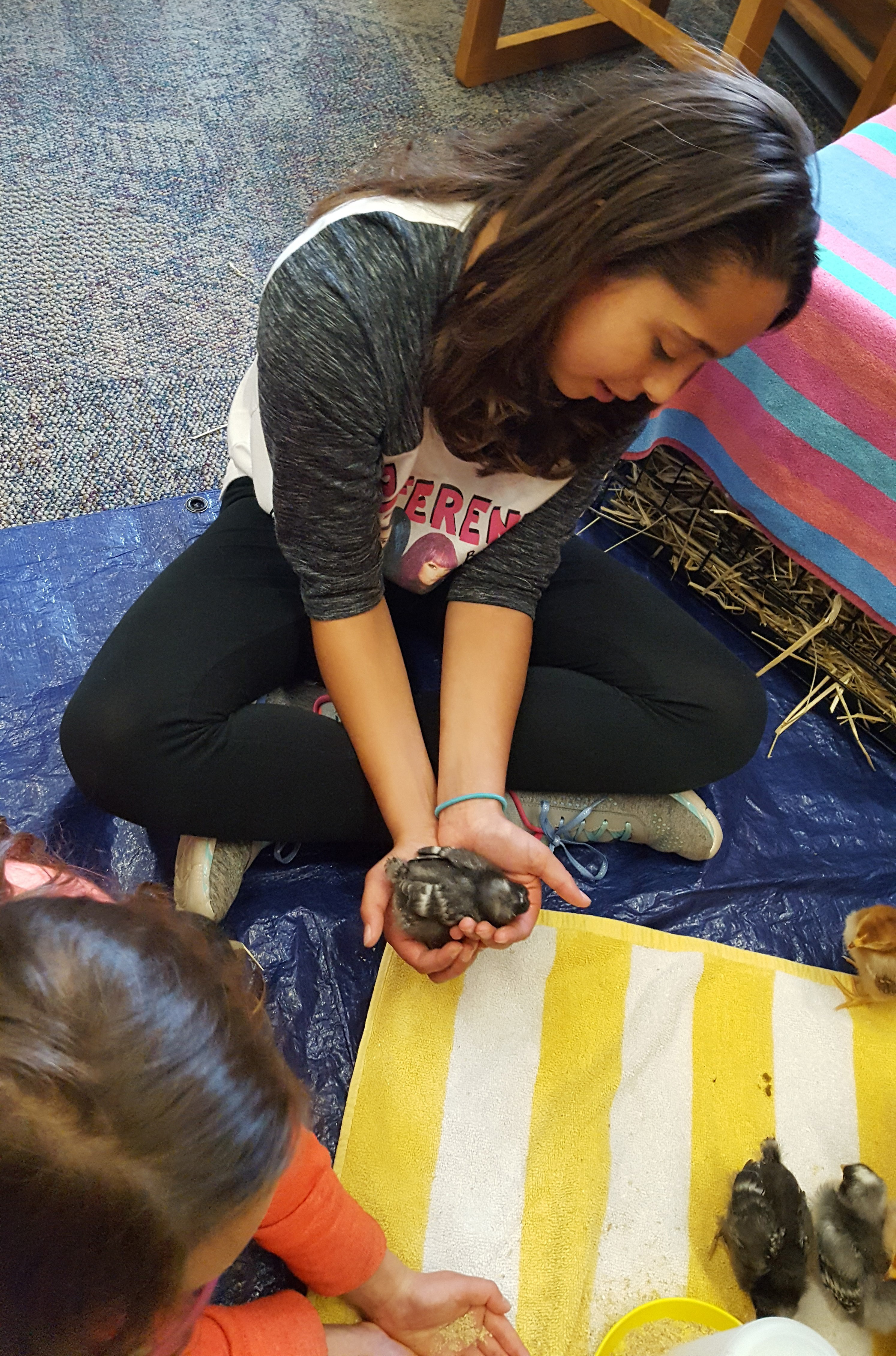 A few chicks came up and pecked the at the food in my hand. "They're so cute!" my sister, Amelia squealed. She was right. Some were black, and the other half were brown and red-ish. They were tiny little things with fuzzy feathers coming out of them in every direction.