Specially designed early learning programs for children and their caregivers.
*  PLEASE NOTE: During our renovation, we are holding our Story Time programs at Grace Episcopal Church, 300 Westminster St., Providence. Please access all sessions through the REAR DOOR located at CHAPEL STREET. PPL staff will be available at the door for the first 15 minutes of each session to provide assistance. All sessions are held on the 2nd floor and strollers must be left on the ground level. These sessions are not handicapped accessible.
Baby Steps: Story Time for Infants
for ages Birth to 18 months, non-walkers
Tuesdays & Fridays, 11:30 am - 12 pm *
Join us for stories, songs, rhythm and rhyme all designed for you and your wee-one.
Cradle to Crayons: Read, Sing and Play
for ages 1 to 3 years old
Register for a Tuesday OR Friday session
Tuesdays & Fridays: 10:30 - 11:30 am *
This program combines time for play and socialization with a story time that includes movement, songs, finger plays and wonderful children's literature.
To register or for information, contact Anne at akilkenny@provlib.org or call 455-8098.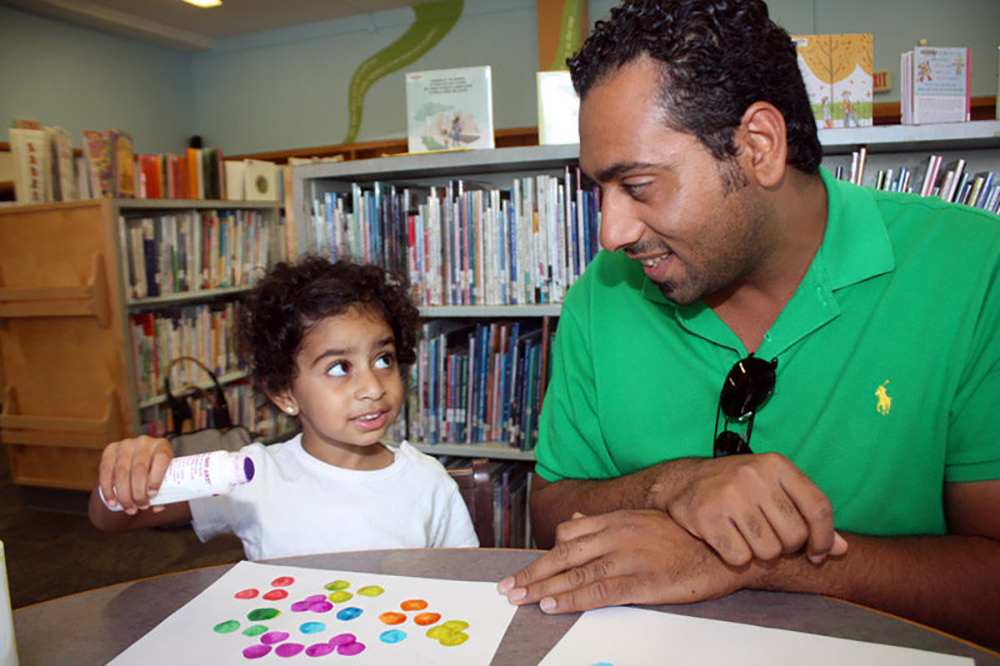 My experience would be completely different if I didn't come here. It is a special place for both my daughter Jumana and me to meet others and build lasting relationships while she is learning.