THINK AGAIN | Building Transformation
THE 150 EMPIRE STREET BUILDING IS CLOSED; BUT THE LIBRARY WILL CONTINUE TO OFFER LIMITED SERVICES - COME TO OUR WASHINGTON STREET ENTRANCE
Beginning July 30 library services will be offered primarily in the Providence Journal Rhode Island Room (accessible from Washington Street), where there will also be a small collection of high-demand and new materials.
You will be able to access the Library for limited services and to pick up holds via Washington Street. Any outstanding PPL materials can still be returned to other OSL libraries.
Access to computers will continue in Rhode Island Room; you will notice some changes.
Information Services will continue throughout the renovation; PPL librarians will continue to answer questions in person, by phone, and by email. Access to online resources at ProvLib.org and ProvLibDigital.org will continue unaffected.
PPL Learning Lounge and Computer Classes will take place in the Garden Courtyard. General public access to this space will be limited.
Some scheduled programs and special events will continue at PPL during the renovation in the Library's 1900 spaces (with access at 225 Washington Street), including some teen programs and monthly meetings.  Children's story times will resume in September. Details to come.
THE MAJORITY OF PPL MATERIALS GOING INTO STORAGE
Currently, just a small collection of PPL materials are available for holds or checkouts. As the renovation progresses, look for updates on the availability of stored and new materials.
ITEMS REQUESTED FROM OTHER LIBRARIES CAN STILL BE PICKED UP AT PPL
Access to materials from other libraries, including interlibrary loan requests, will continue. We will continue to receive daily delivery of items requested from other libraries, which can be picked up at PPL.
SECOND, THIRD & FIFTH FLOORS ARE CLOSED
Access is currently limited to Level One and Garden Courtyard in our original building, including restrooms.
LIMITED ACCESS TO SPECIAL COLLECTIONS WILL CONTINUE BY APPOINTMENT
For access to PPL Special Collections during the renovation, please email us at special_collections@provlib.org to discuss making an appointment. For limited access to the Rhode Island Collections, contact Kate Wells, Curator of Rhode Island Collections, at ricoll@provlib.org.
EDUCATIONAL PROGRAMS WILL CONTINUE AT THE LIBRARY & OTHER LOCATIONS
These include the Learning Lounge, technology classes, story times, and more. Locations and schedule details will be updated at provlib.org.
ALL EVENTS SCHEDULED THROUGH MORINS CATERING & EVENTS WILL CONTINUE
Events and library rentals of spaces in our 1900 building scheduled through Morin's Catering & Events will continue throughout the renovation.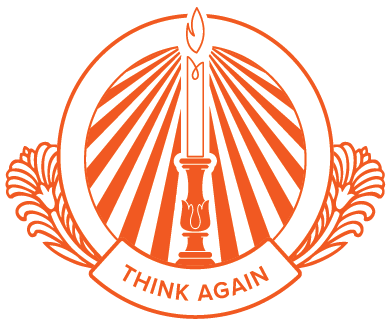 OUR TRANSFORMATION WILL ONLY BE POSSIBLE WITH YOUR SUPPORT
For information on how to donate to PPL's THINK AGAIN Capital Campaign, contact Erica Busillo Adams at 401-455-8073 or ebusilloadams@provlib.org.
OR MAKE A DONATION TODAY
Select THINK AGAIN CAPITAL CAMPAIGN from the options at the link below.
Building Transformation | Before and After
Here's a preview of what the newly renovated Providence Public Library will look like alongside photos of the library as it currently exists.
THINK AGAIN | Building Transformation - Architect's Renderings of Our New Look