Fall Pop-Up Gallery Series
This fall, the Joan T. Boghossian Gallery will present a three-part series featuring a combination of art exhibition, on-site exploration, and community art making. The series is kicking off in October with New Battambang Market. It is an exhibition of work by artists Dana Heng and Moy Chuong, exploring themes of loss, memory, and the mundane in relation to Southeast Asian (dis)identity, immigration, and diaspora. Their work will be on view from October 2 to 11, with an opening reception on Monday, October 2.
During November, the Langston Hughes Community Poetry Reading Committee will partner with blackearth collective + lab - a collective of Queer and Trans Black and Indigenous artists, craftspeople, and designers who learn, organize, and teach within their communities to honor and build upon their ancestors' legacy of originality, imagination and transformation. They will create workshops exploring Langston Hughes's intersectional identities and his time at sea.
In December, for the final activation, Brenda Adames, PPL's Maker Education Manager, will collaborate with the Programs & Exhibitions staff to curate a community exhibition, Entropy & Artistry: A showcase of works from PPL's Makerspace, featuring a selection of pieces created by participants during weekly Workshop MakerSpace activities happening throughout the fall.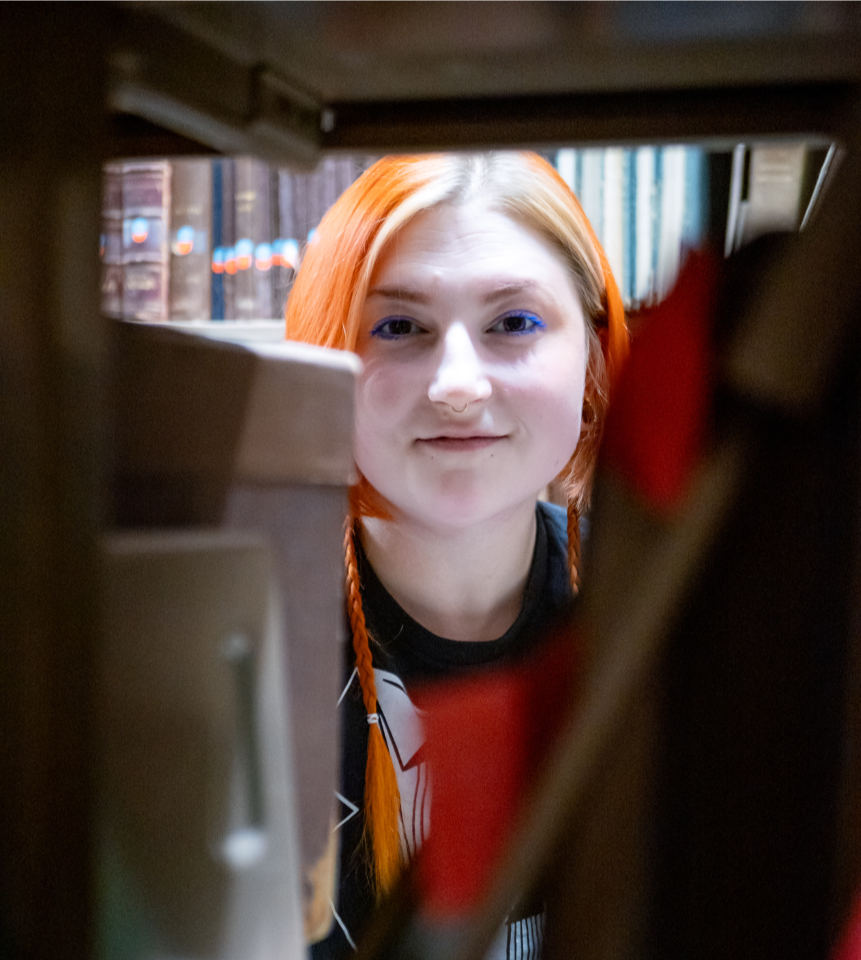 I think public spaces in general are so important. And the Library tends to cultivate a safe space, along with being a public space. So being an artist coming into that kind of space, I feel very secure being able to show my work, talk to the public . . . everyone just wants to learn and grow together. And that's a really, really cool thing.