Sleep Mode
April - June 2021
Sleep Mode, a virtual exhibition with related events, will focus on the landscapes of sleep and dreams. Dreams can serve as portals, bringing messages or visions from the spiritual world; they can highlight our anxieties or illuminate our waking lives. Sleep Mode will explore the history of sleeping and dreaming, hypnotism and trance, hibernation and introspection, dormancy and expectation, and the crucial role of dreaming in times of struggle and social upheaval.
Six curated emails with photos, audio essays, and prompts. Each audio essay addressed a different sleep-related topic, engaging listers and inviting them to dive into the exhibition theme.
Virtual conversations showcasing exhibition items from PPL's Special Collections. Each conversation will focussed on a different sleep-related theme (corresponding to that week's audio essay). Curator Angela DiVeglia was be joined by community members who will lead the discussion. Viewers can ask questions during the event or submit them afterwards!
Read more about each conversation and register below!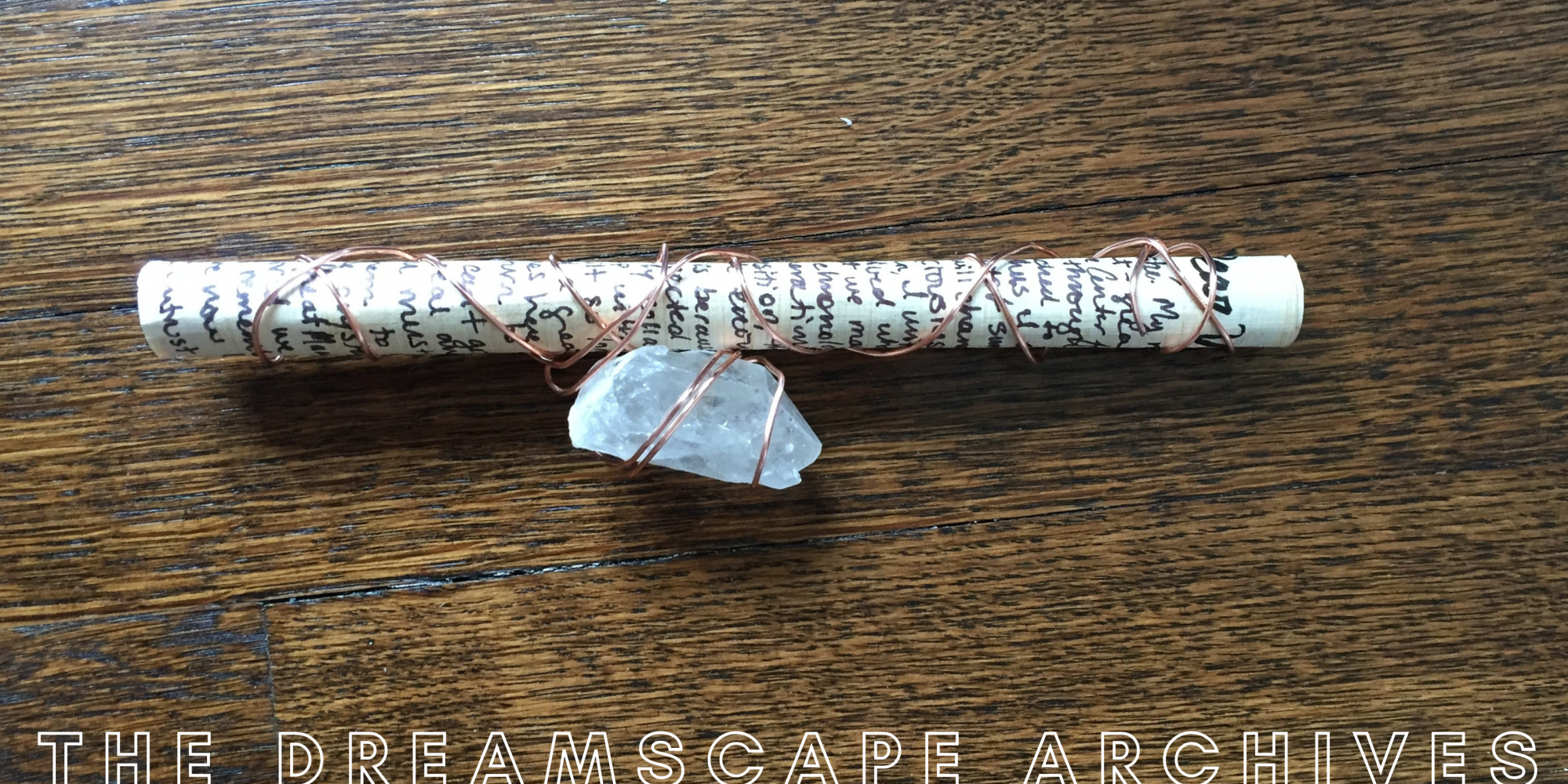 Dr. Citrine Freedmen, founder of the Center for Lives Through the Ages Remastered, comes to you across the boundaries of time to share a vision of our future that echoes what we are living today. The architect of Dreamscape is here to share with you all that she has seen; to stand with you in what you are experiencing; and to assure you that there is healing and possibility in your dreams.
The Dreamscape Archives is a mixed-media virtual ritual examining the living legacy of Citrine Freedmen as understood by her collaborators and descendants from 2017-2157. This portal is an invitation to commune with both your ancestors and descendants as you explore one possible trajectory seven generations into the future. 
Co-curated by Dara Bayer and Gina Rodríguez-Drix
With the Dreamscape Archivists:
Ashanti Alston, Vatic Tayari Kuumba, Renee  Elizabeth Neely, Carolyn Parker-Fairbane, Nikomo Grace Peartree, Shey Rivera Ríos, Sierra Sanchez, and Sussy Santana
The Dreamscape Archives Artists' Talk', Dreamscape Archives co-curators Dara Bayer and Gina Rodríguez-Drix will discussed their creative process, intergenerational collaboration, and futurist response to our current moment in time.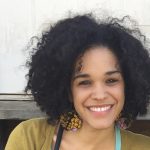 Dara Kwayera Imani Bayer (she/her/hers) is a social justice organizer, educator, and visual artist, who is passionate about building interconnected and self-determined communities through Transformative and Restorative Justice philosophy and practices. She has worked as a humanities teacher at a visual and performing arts high school,  a Restorative Justice Implementation Coach in several Boston Public Schools, and is currently the Transformative Justice Program Coordinator at Brown University. As a painter, she is interested in exploring history, contradiction, and possibility, particularly as these themes relate to Black liberation. Website: www.imaniarts.com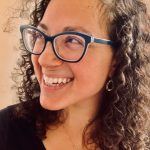 Gina Mariela Rodríguez-Drix (she/her/hers)  is a writer, arts administrator and birth doula rooted in Providence, Rhode Island. Gina writes about memory, ancestry, and intergenerational resilience through ritual and futurism. Her work has been published in Birthing Justice: Black Women, Pregnancy and Childbirth (Routledge, 2015, 2022), Out of Many: Multiplicity and Divisions in America Today (Cat in the Sun Press, 2018) and Ruffles, Repair and Ritual: A Wedding Cake House Anthology (edited by Providence writers Mary-Kim Arnold and Taylor Polites on behalf of The Dirt Palace). Her plays have been seen at Brown University (Ariel, 2008), the Drama Bookshop (Ariel, 2008), UMASS Dartmouth (Free at last(?), 2013), Trinity Rep (as part of America Too 2018: Providence Housing Crisis), and most recently at Fire Flowers and a Time Machine (Waterfire Arts Center, 2020).  By day Gina  serves as the Cultural Affairs Manager for the City of Providence Department of Art, Culture + Tourism where she manages the City's ACT Public Art program, develops cultural policy, and facilitates creative place making initiatives.  She lives and raises her family in Providence and is a graduate of Brown University's Africana Studies/Rites and Reason Theatre program.