The Rhode Island Collections at PPL are a research collection and community resource of materials by, for and about Rhode Island and its people.
Using the Rhode Island Collection
The Library encourages use of the Collections by members of our community in creative and scholarly ways that interpret local history and generate new resources. We encourage researchers who are interested in genealogy, architectural or business history, and a wide range of topics in state and local history.
Researchers must access the collections with the assistance of Special Collections Staff. Collection materials do not circulate and must be used in the Special Collections Reading Room on the 3rd floor of the Library.
The collections include published material documenting both the history and current state of Rhode Island as well as unique archival and visual materials with a focus on the social and cultural history of the City of Providence. The Rhode Island Collections are guided by the overall mission of Providence Public Library, which includes: fostering critical connections with individuals and groups; nurturing and enhancing educational, historical & cultural fabric of Rhode Island; providing free public access to collections.
To serve this mission we have established a set of principles* for working with community archives, donors and users:
We use archival description and access models to sustain, heal, and empower our communities.
We center the voices of those who are directly impacted by the outcomes of the archival process.
We prioritize archives impact on the community over the intentions of the archivist.
We view change as emergent from an accountable, accessible, and collaborative process, rather than as a point at the end of a process.
We see the role of the archivist as a facilitator rather than an expert.
We believe that everyone's lived experience offers a contribution to documented history.
We share knowledge and tools with our communities.
We work towards sustainable, community-led outcomes.
We work towards non-exploitative solutions that connect us to history and to each other.
Before seeking new design solutions, we look for what is already working at the community level. We honor and uplift local knowledge and practices.
We actively collect:
Published materials that document the full geographic scope, historiography and contemporary state of Rhode Island. These include monographs and pamphlets; maps, atlases and nautical charts; research and government reports; newspapers, magazines and zines; reference materials.
Archival records and visual materials with a focus on the social and cultural history of the City of Providence from the 19th-21st centuries. This could include, but may not be limited to:

Organizational records of activist and community organizations
Documentation of the arts community
Records of architectural and urban development
Family and neighborhood history
History of ethnic and immigrant communities
As a general rule, we do not collect:
Individual city and town records outside of the City of Providence or original state government records
Literary manuscript collections
Organizational records of businesses, schools, or churches
Personal records of those who have held public office
*Inspired by Design Justice Network.
Reference staff is happy to assist with basic reference questions about the Rhode Island Collections for free. Questions are answered in the order in which they are received – please allow up to a week turnaround. Please understand that we have limited staff so we may need to refer you to professional researchers for hire for requests requiring intensive research.
Requests for scans or copies of articles or obituaries from the microfilm of local newspapers may be answered as follows:
Free: Up to 3 individuals or articles searched per request. Obituary or marriage announcements must have date information.
$15: Up to 10 individuals or articles searched per request. Payment must be received by check or credit card before research will begin. Results of searching cannot be guaranteed.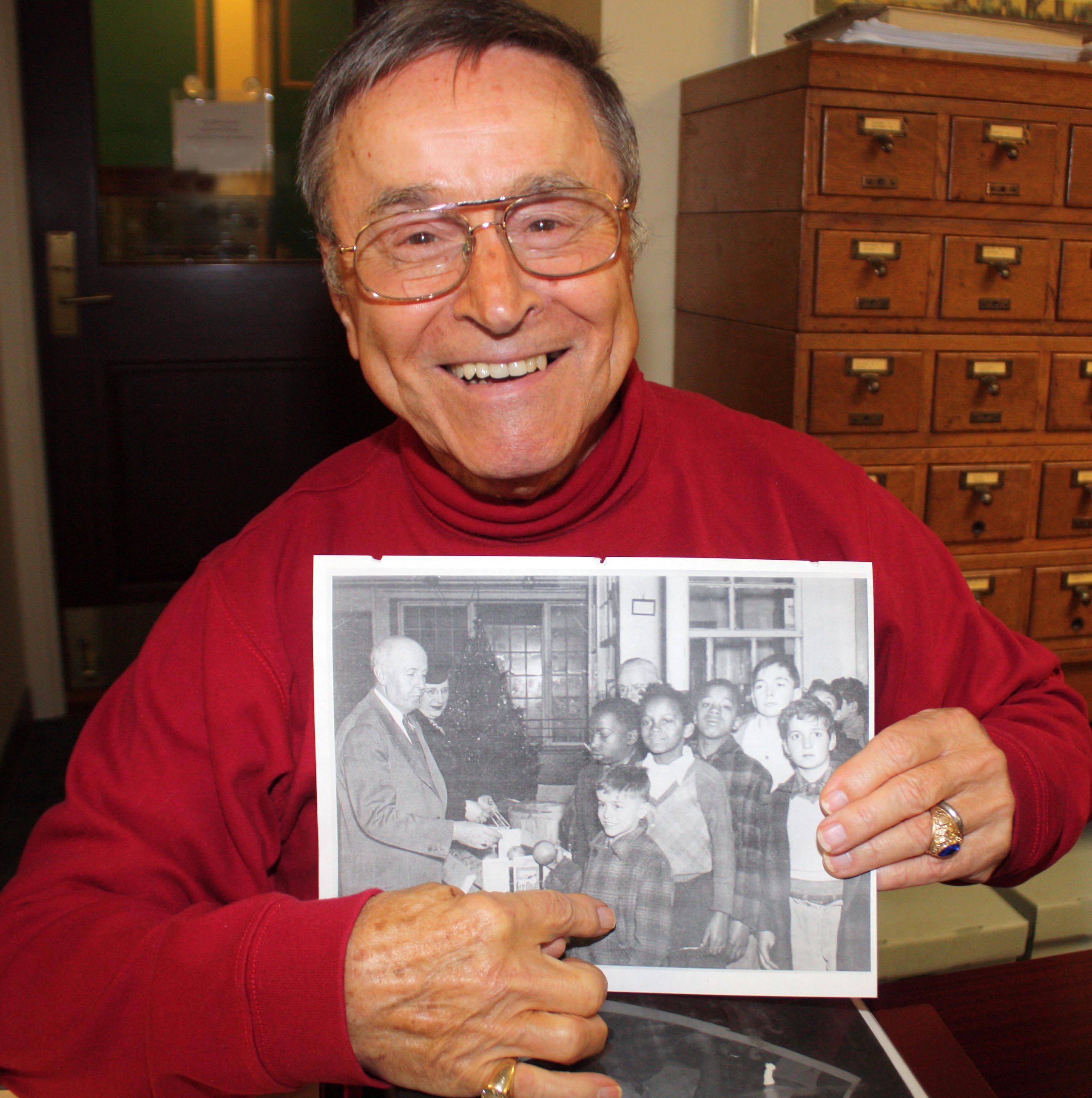 What a beautiful, great secret this library is…I was amazed by the Rhode Island Collection and I realized it was the perfect place for my collection.  I know and trust it will be shared with people for generations to come.
Donor of the Lou Costa Collection on Fox Point

Support The Rhode Island Collection
PPL Special Collections, including the Rhode Island Collection, relies on the generosity of its donors. Here are a couple of ways you can support what we do:
Donate financially: Use our online donation form. Funds are used for new acquisitions to strengthen our collections and for conservation materials to protect existing items. Be sure to select Rhode Island Collection from the "Program Designation" dropdown menu.
Donate your books, manuscripts or ephemera: The Rhode Island Collections collect unique and rare materials that document the social and cultural history of our state and city. If you are interested in donating individual items or collections, please contact the Curator of Rhode Island Collections.