Introduction
It's impossible to discuss Rhode Island's food culture without talking about clams, and PPL's historic Special Collections abound in clam-related materials. The books, articles, and images in this subject guide may interest researchers interested in home cooking, indigenous foodways, 19th century travel and recreation, commercial fishing and shellfisheries, or Rhode Island natural history. You'll find clam recipes, historic tourism articles about clambakes, shellfishing laws, postcards and stereocards, and advertisements for shore dinners. These are just a sample of the items available – contact us if you'd like to do a deeper dive into the world of clams.
While Rhode Islanders can argue endlessly about the proper way to make clam chowder, and everyone has a different favorite clam shack, it's the case – as the 1882 Hand-book of the Continental Steamboat Company sweepingly asserts – that "all men love the clam."
Use the tabs above to navigate through six clammy sub-topics; the double arrow to the right will display additional tabs.
Clamming and Shellfishery
Locals have harvested clams, oysters, and other shellfish for thousands of years, since well before Europeans colonized Rhode Island's shores. Our collections primarily document the 19th and 20th century shellfishing industries, as well as small-scale clamming.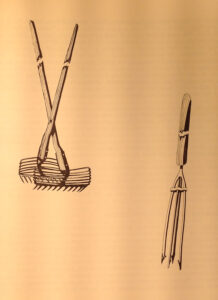 Natural History
We have a small selection of books about sea life and shells, some of which contain vivid color plates. For those wanting to venture further afield, the Providence Athenaeum's Special Collections has an extensive Natural History and Science Collection that is well worth a visit!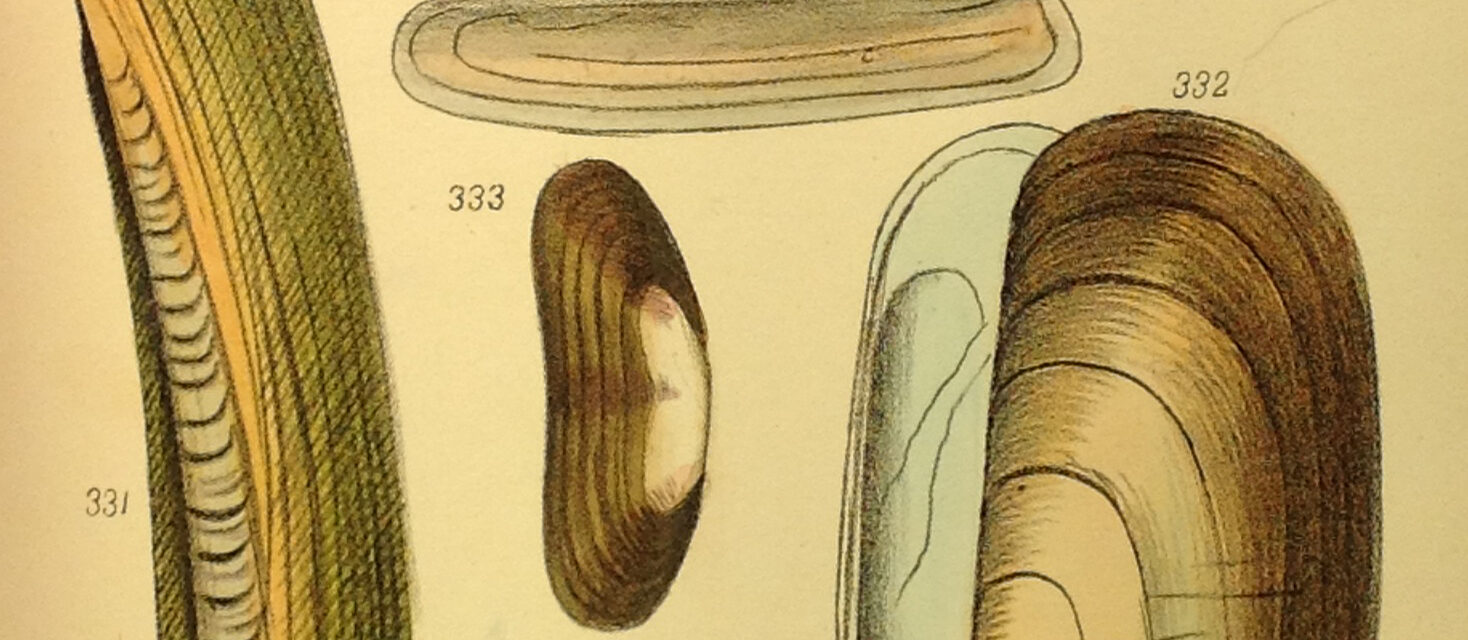 Clambakes
Pit bakes, barrel bakes, even stovetop bakes: a huge number of local and national magazines, as well as books and travel guides, extensively discuss the traditional Rhode Island clambake.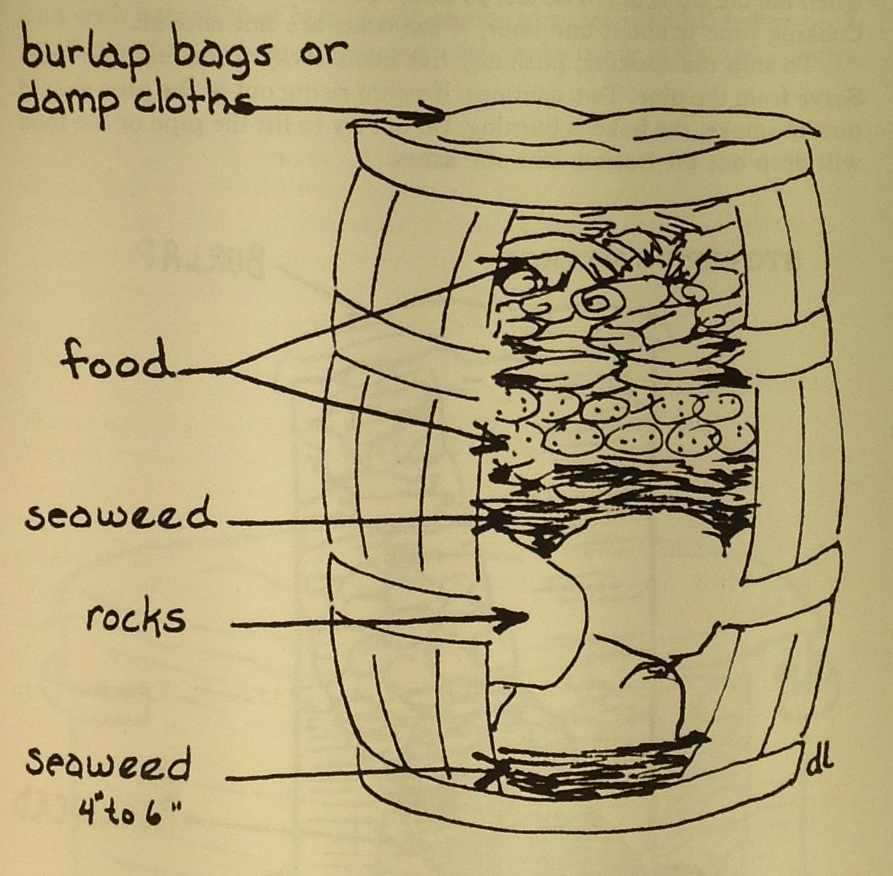 Recipes and Cookbooks
Chowder recipes abound in our collection of cookbooks, along with recipes for clam cakes or clam fritters, stuffed quahogs, and other shellfish delights.
Beaulieu, Linda. The Providence and Rhode Island cookbook: big recipes from the smallest state. Guilford, CT: Insiders' Guide, 2006.
LeClaire, Earl "The Younger", and Timothy "Ol' Swamper" Gilchrist. Ol' Swamper's Rhode Island shellfish & clam cookbook. Aquillrelle, 2016.
This book is extremely thorough, containing not only recipes but also information on selecting and preparing common Rhode Island shellfish such as clams, oysters, mussels, conch, and escargot. Excellent hand-drawn illustrations of how to layer a pit bake and a barrel bake.

Murphy, Martha W. Don Bousquet's Rhode Island cookbook. North Attleboro, MA: Covered Bridge Press, 1998.
Contains a bevy of clam-themed Don Bousquet cartoons in between recipes. Don't miss the clams being opened with a miniature guillotine.
Rhode Island Hospital Block-Aid. One hundred choice receipts. [Providence]: Rhode Island Hospital Block-Aid, 1922.
Rhode Island State Federation Women's Clubs. Favorite recipes.
Includes a classic pork-y recipe for white Quahog chowder.
Tested recipes contributed by members and friends of the Richmond Visiting Nurse Association. Richmond: Visiting Nurse Association, [1926?]
This book contains recipes for clam fritters and clam chowder as well as "Quahaug Pie."
Tried and true: a cook book of favorite recipes used by the Rhode Island Daughters of the American Revolution. 1921.
This book contains the only clam cake recipe we've seen that includes the optional addition of sugar. (Yuck!)
Shore Dinner Halls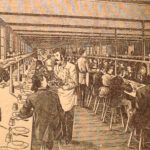 Historically, Rhode Island was home to a number of shore dinner halls – large, seaside venues with long tables that served shore dinners consisting of clam chowder, steamed clams with butter, clam cakes, fish, corn, Indian pudding, and other local favorites. Diners could take boats from Providence or Newport directly to the shore dinner halls and their surrounding seaside resorts and amusement parks. Warwick's Rocky Point Park had a shore dinner hall that could seat 2500 diners at once!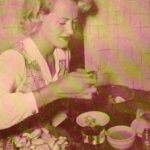 Culture and Memoir
Clams are a touchstone of Rhode Island's cultural identity. This section contains items about the place of clams in local culture, including accounts of intrepid souls who sampled huge selections of clam-based foods throughout the state.
"Dismay in the clam family." Illustration in Rhode Island Old Home Week: Official souvenir and program, July 28-August 3, 1907. p. 13.
Hazard, Thomas R. The Jonny-cake papers of Shepherd Tom. Providence: Sidney S. Rider, 1882.

Howard, Hiram. A plea for progress enforced and illustrated by a short dissertation on the habits and characteristics of the Rhode Island clam. Providence: R.I. Printing Company, 1890.
Extensive description of the clam as an emblem of political and social inertia, along with a "DON'T BE A CLAM" manifesto and an intriguing etching of a clam flag. This is a real gem for those interested in Rhode Island clam culture.
Stone, David Norton. Clamcake summer: one man eats every clamcake in Rhode Island (or dies frying). David Norton Stone, 2012.
Two Providence Boys. The tale of the clam: a historical reminiscence of Rhode Island. Providence: Tibbitts, Shaw & Company, [1906?]
Unfortunately, this book contains offensive caricatures of Native Americans alongside its cute illustrated bivalves.
Type block: [Woman eating clams]. Rhode Island Development Council, circa 1930.
Whelan, M. M. Hand-book of the Continental Steamboat Company. Boston: Duffy, Cashman Co., 1882.
This booklet contains a wealth of clam-related information, with the introduction referring to clams repeatedly as "King Clam of Rhode Island" and describing why they make people happy, a poem entitled "To a Clam" on p. 35, and a lurid description of "How to Eat Clams" on p. 37.