Propagating Promising Practices
For Adult Literacy and Workforce Development at Libraries
Public libraries have vast unmet potential to increase the educational and workforce development opportunities for adults with limited academic or work readiness skills. In the Propagating Promising Practices for Literacy and Workforce Development at Libraries (P3) project, nine public libraries from across the nation are using technology-enabled practices to support adults in building their literacy, English language, and workforce skills and knowledge. P3 positions public libraries as effective and welcoming hubs for lifelong learning, digital inclusion, and economic empowerment.
This website documents lessons learned during the piloting of three practices (Learning Lounges, learning circles, and mobile learning) and shares tools and information that public libraries can use to determine their own interests and capacity to implement the practices in ways that serve their local contexts. The three practices can be easily personalized to adults' learning needs and are flexible in design. The resources in this collection support both in-person and virtual versions of the practices, and they describe how libraries can adapt to virtual programming.
Adults with developing literacy or technology skills face diminished access to learning and employment opportunities, civic engagement, school support for parents, and general information. This target population includes both U.S.-born and immigrant adults who seek to develop their skills, but who do not have the time or resources to commit to intensive, traditional education programs.
In addition, recent research states that adult education programs can only handle about 11% of the 36 million adult learners in need of education. And, because adults often juggle multiple jobs and family duties, staying in and finishing a program is a challenge for many adult learners (Digital Promise. (2016). Designing technology for adult learners: Applying adult learning theory. Retrieved 2021, from here.).
The need to build fluency in using technology to learn and to work is greater than ever. During the COVID-19 pandemic, employment, educational, and civic activities transitioned to online platforms and many of these activities are likely to remain online. Adults need free, flexible, and accessible learning opportunities to compete for and retain jobs infused with rapidly-changing technology. A survey by Pew Research Center shows that 76% of adults say libraries serve the learning and educational needs of their communities either "very well" (37%) or "pretty well" (39%) (Rainie, 2020). The P3 project aims to increase the role of education in libraries by offering high-quality learning experiences that meet the needs of adults.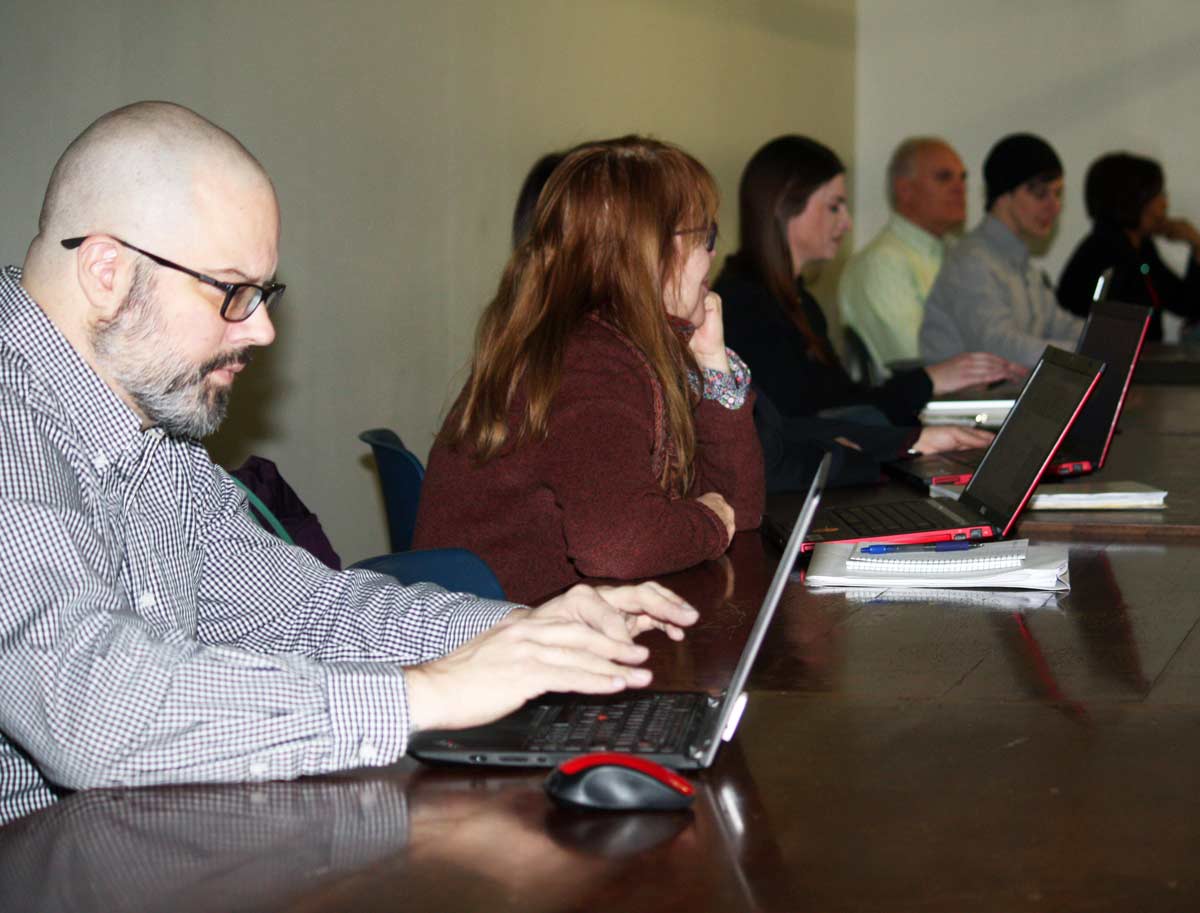 We'd like to thank our partners who have generously offered their time, knowledge, and expertise to develop this project.
Library Lead: Providence Public Library
Library Partners:  Fuller Public Library, County of San Luis Obispo Public Libraries, DC Public Library, Riverside County Library System, Prince William Public Libraries, St. Louis County Library, Chicago Public Library, Los Angeles Public Library
Project Evaluator: World Education, Inc.
Advisors:
Grif Peterson, Executive Director, Peer 2 Peer University
Janet McKenney, Director of Library Development, Maine State Library
Kristin Lahurd, Interim Director, Office for Diversity, Literacy and Outreach Services at the American Library Association
Nicolette Baffoni, Adult Programming Coordinator at Rhode Island's Office of Library and Information Services
This project is made possible in part by the Institute of Museum and Library Services (LG-95-18-0014-18).