Propagating Promising Practices
For Adult Literacy and Workforce Development at Libraries
Public libraries have vast unmet potential to increase the educational and workforce development opportunities for adults with limited academic or work readiness skills. In the Propagating Promising Practices for Literacy and Workforce Development at Libraries (P3) project, three public libraries from across the nation (Chicago, Los Angeles, and Providence) are using their experience in technology-enabled practices to support adults in building their literacy, English language, and workforce skills and knowledge. P3 positions public libraries as effective and welcoming hubs for lifelong learning, digital inclusion, and economic empowerment.
This website documents lessons learned during the piloting of the three practices (learning lounges, Learning Circles, and mobile learning) and shares tools and information that public libraries can use to determine their own interests and capacity to implement the practices in ways that serve their local contexts. The three practices can be easily personalized to adults' learning needs, can fit into busy schedules, and do not require long-term commitments.
Adults with limited education need free, flexible, and accessible learning opportunities, particularly to compete for and retain the rapidly changing technology-infused jobs of the future. This includes both U.S.-born and immigrant adults who seek to develop their skills, but who do not have the time or resources to commit to intensive, traditional education programs.
In a survey of adult skills, the Organization for Economic and Cooperative Development reported that 36 million adults living in the United States have limited literacy or English proficiency and scored the lowest of 23 countries in problem-solving in technology-rich environments (Organization for Economic and Cooperative Development, 2013).
More than 30 million adults do not have a high school diploma and 20 percent of those with a high school diploma have only beginning literacy skills (defined as those performing below the eighth-grade level on reading and math tests).
The U.S. ranked 21st in numeracy and 16th in literacy out of 24 countries in a recent assessment of adults' skills.
Currently, two-thirds of adult education programs are struggling with long student waiting lists. At the present levels of public funding, less than 10 percent of adults in need are receiving services. (Adult Literacy Facts, n.d.)
In year one of the P3 project (2018–19), the three partner libraries (Los Angeles, Chicago and Providence Public Libraries) met regularly to support and learn from one another's experience in implementing the practices, and to document how contextual factors shape the scope and design of each practice. They identified Conditions for Success that others can use to evaluate their own capacities and to assess which practices best fit their community's specific needs.
In the second phase (2020–2021), six more libraries will be selected to join the project and help to broaden understanding of how the P3 practices can enhance services in diverse urban and rural library settings. Participation in the P3 project will offer libraries access to implementation tools and strategies, training, peer mentorship and technical assistance, and a community of colleagues working together to address common implementation challenges. Follow the link below to learn more about joining the project!
This project is made possible in part by the Institute of Museum and Library Services (LG-95-18-0014-18).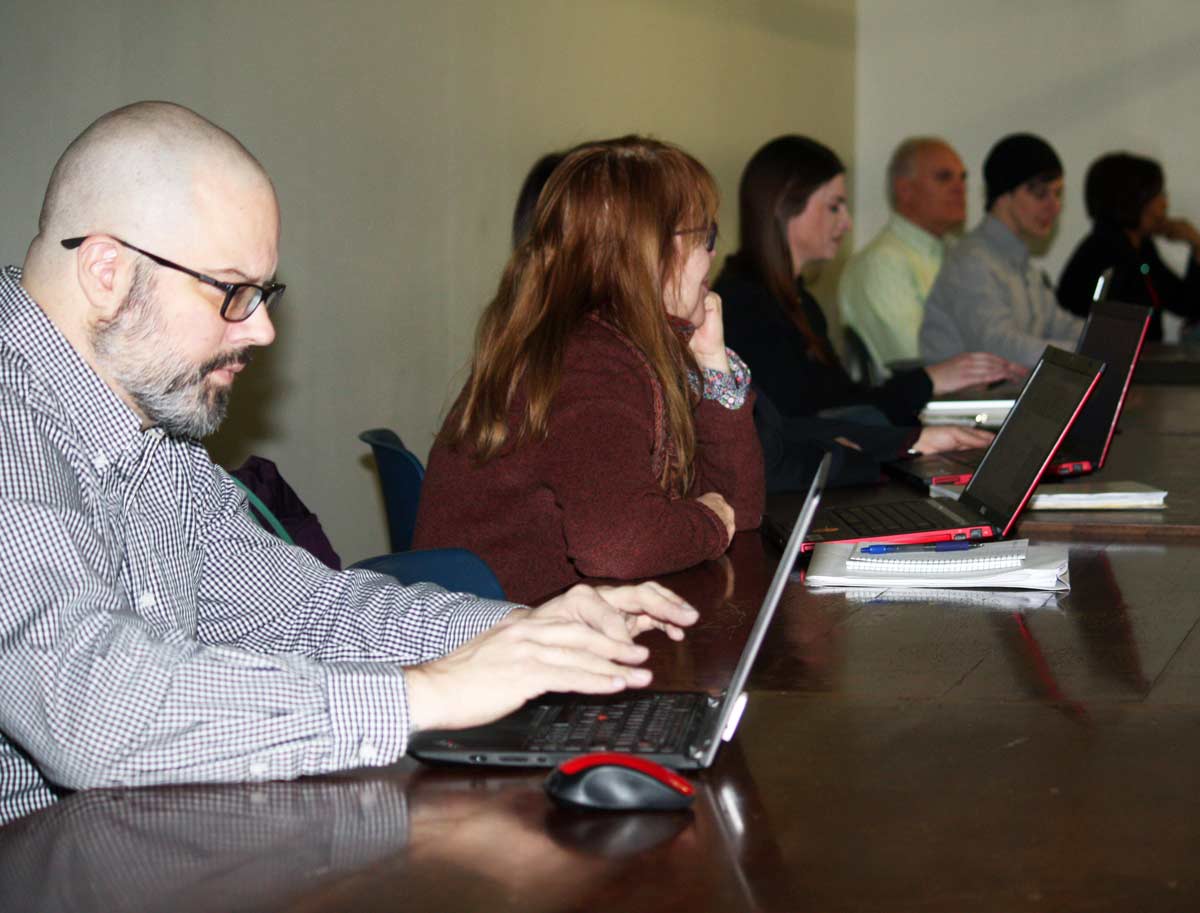 We'd like to thank our partners who have generously offered their time, knowledge, and expertise to develop this project.
Library Lead: Providence Public Library
Library Partners:  Los Angeles Public Library, Chicago Public Library
Project Evaluator: World Education, Inc.
Advisors:
Grif Peterson, Executive Director, Peer 2 Peer University
Janet McKenney, Director of Library Development, Maine State Library
Kristin Lahurd, Interim Director, Office for Diversity, Literacy and Outreach Services at the American Library Association
Nicolette Baffoni, Adult Programming Coordinator at Rhode Island's Office of Library and Information Services